EFN - NEWS

Newsletter of EFN - The association of
Environmentalists For Nuclear Energy

May 25th, 2007
This newsletter is archived and made available to the public on the website of EFN:
http://www.ecolo.org/archives/archives-nuc-en/
Environmentalists welcome the Energy White Paper in favor of clean nuclear energy development in the UK
Press release
London, thursday May 25th, 2007

Environmentalists for Nuclear Energy (EFN) welcomes the UK government's Energy white paper. EFN is an international non profit organisation with over 9000 supporters worldwide. EFN-UK coordinator Stephen Stretton explains our position:
"Nuclear Power is of fundamental importance to Britain and the world. This is the only large-scale, low carbon, source of electricity which can power industrial nations like ours and not add to climate change. Nuclear power is cost effective, clean, safe and reliable with huge potential to reduce carbon emissions. "
"Nuclear power could be our lifeline, to supply the majority of our energy needs as we move towards a low carbon economy. If we are to use nuclear power we should use it on a scale sufficient to solve the climate problem."
"By taking a factual and scientific approach we have more chance of solving the climate problem. There is full information about energy and the environment available on our international website http://www.ecolo.org . EFN supports a full and responsible debate on nuclear power and climate change."
"While we strongly welcome the UK climate bill, we feel that we may need to move towards even stronger carbon reduction targets. We can go even further to a near 'zero carbon' economy using nuclear power combined with electric cars, and ecological construction techniques to build homes heated by heat pumps."
See and download the official and complete version of the UK-Energy white paper.
Feel free to forward this press release to all mailing lists and journalists in the UK (or elsewhere).
For more information contact Stephen Stretton, coordinator of EFN-UK at 07879625706 ; stephen[at]ecolo.org
Invite all your friends in the UK (and elsewhere in other countries) to become a member of EFN !
EFN-UK has also created the ZERO CARBON CAMBRIDGE SOCIETY : http://www.zcarb.org.uk/?page_id=49
EFN-UK has also participated recently in the Climate Change Conference and in the HECA's (Home Energy Conservation Association) annual conference in Belfast: http://www.ukheca.org.uk/conference_2007/speakers.php#stephen_stretton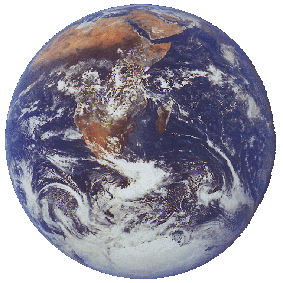 Kids Saving the Planet with Nuclear Power
Para Casa (popular children's magazine in Brazil) published an interview with EFN's President:
http://www.ecolo.org/media/articles/articles.in.english/kids_saving_the_planet-07.htm

Do not hesitate to translate this text into other languages and submit it for publication to journalists in your country ! (and of course don't forget to send us a copy of the translated version so we can post it on the web site ecolo.org)
EFN's video page
A new page has been uploaded on EFN's web site with a few selected videos : http://www.ecolo.org/video/videoen.htm
Any suggestions, corrections or other interesting videos to be added (pro-nuclear, pro-environment, ecological construction, climate change, or whatever fits in well) are welcome.
Send us your own pro-nuclear videos. Film your next pro-nuclear interviews, demonstrations, speeches and events, put them on youtube or google-video and let us know, so we can also link to them !
Inform your friends and your favorite mailing lists about these great videos !

We previously informed you of the strongly ecological and pro-nuclear energy policy of the recently elected French President, Nicolas Sarkozy, as can be seen in his 4-page detailed letter to EFN in which the President details his energy policy. In his victory speach Nicolas Sarkozy mentioned about climate change that "France will make this battle its primary battle". See Sarkozy's victory speach.
The Observer - interview with Juliette Jowit
Our first phone interview with Juliette Jowit of The Observer was mentioned in the Observer/Guardian in July 2006 : http://observer.guardian.co.uk/world/story/0,,1833620,00.html
Juliette recently called us for another interview and published a new paper on the IPCC, climate change and how to mitigate it with nuclear power. Of course, the usual dogmatic and backward-minded anti-nuclear groups pretend that nuclear power isn't a solution to climate change and Juliette wanted to know EFN's opinion on this. She called Bruno and did a short interview by phone. Juliette Jowit's article on climate change and the UN plan for nuclear energy mentioning EFN was published on sunday 29 April 2007 : http://www.ecolo.org/media/articles/articles.in.english/UK-TheObserver-29-04-07.htm
EFN's contribution restores the balance of the article, creating a positive or at least balanced attitude towards the UN plan.
The Observer is one of the main daily newspapers in the UK.
Note : Tony Juniper is (with Zac Goldsmith) one of the strongest nuclear opponents in the UK. The President of EFN, Bruno Comby, was opposed to Tony Juniper for radio debates on the BBC on several different occasions. In another instance, he was opposed to Tony Juniper and Zac Goldsmith in a major debate for/against nuclear power, which was organized in London by the Royal Geographical Society. Our good friend, late Bishop Hughe Montefiore (member of EFN, former founder and long-time trustee of Friends of the Earth) was with us on that day defending the pro-nuclear motion (it was his last public appearance as he unfortunately passed away a few days later). See : http://www.ecolo.org/archives/archives-nuc-en/2005-02-20-BBC-web-site-IQ2.htm
(an anecdote: the public of about 500 participants voted after the debate, and the pro-nuclear motion won the vote).
You will note that Mycle Schneider, another long-time opponent of nuclear power, was also participating in this debate. A small world...

Earth Day in Edmonton, Alberta
EFN-CANADA held a booth there.
The EDMONTON SUN published an article on April 23rd, presenting some of the 70 environmental organizations participating in this EARTH DAY event in Edmonton.
EFN got almost half the entire space in the newspaper article !
A big bravo to Gary for his interview, for his hard work and efforts in holding the booth, for the EFN banner he prepared, for driving all the way down from Fort Mc Murray to Edmonton, and then a few hours down south again to Calgary to distribute EFN leaflets at Al Gore's venue there.
The journalist slightly misquoted Gary with the word 'rational' instead of 'irrational' but it's still a good article.
We encourage all our members and correspondents in Canada (and other countries around the world) to similarly make an EFN banner, hold booths presenting EFN, distribute EFN leaflets, and write to the local press, on the occasion of various local events in their home town or their state/province.
These two photos will be archived on the web site ecolo.org :
- photo of Gary on the booth: click on "photos", then on "members"
- Edmonton Sun article: click on "media" then on "view all articles" and on "articles in english".

Although the internet is almost free, running a large organization such as EFN and setting up new branches represents a fair amount of hard hours of work as well as financial expenses, therefore volunteer help and/or financial donations (however modest they might be) are welcome to support our action and help us create and develop new branches in new countries around the world.
THANK YOU ALL FOR SUPPORTING CLEAN NUCLEAR ENERGY,
Yours sincerely,
Bruno Comby.
President of EFN
Environmentalists For Nuclear Energy (International)

EFN - For complete and straightforward information on energy and the environment
To subscribe (or unsubscribe) to EFN's mailing list, go to EFN's web site: http://www.ecolo.org and click on "mailing list".
You may, with their approval, freely subscribe to the mailing list all those among your friends who would like to be informed about energy, the environment, and EFN's activities. To do this, just type their e-mail address above, and click the "Subscribe" button (with their approval).
To subscribe to our mailing list, the only condition is to share our point of view and to type in your e-mail in the box above. You will then be informed automatically of EFN's activities. This subscription is entirely GRATIS. EFN is a not-for-profit organization. It does not place any commercial advertisements on it's web site, and does not sell it's mailing lists to anybody. To help EFN continue its activities, inform the public, and maintain this FREE service, you can subscribe or make a donation to EFN-International. Your donations to EFN give right to a tax-credit in France (donation to not-for-profit organizations). For subscriptions and donations intended for EFN-USA, click here (EFN-USA is a 501(c)(3) tax-exempt not-for-profit corporation in the USA).
---
© EFN, 2006