EFN - NEWS

Newsletter of EFN - Association of
Environmentalists For Nuclear Energy

December 22nd, 2006
This card is musical, turn on the sound of your computer !
Dear friends, members, and correspondents of EFN,
The Association of
Environmentalists For Nuclear Energy
Wishes you a very Merry Christmas,
and a Happy and Prosperous New Year!
For better information on clean nuclear energy and the environment in 2007!
Do not hesitate to become a local correspondent of EFN in your country or area and to help us develop EFN in your country or local area, by organizing a presentation, a press conference, a lecture tour, site visits, or by helping us translate the web site or the book Environmentalists For Nuclear Energy (the book is presented on line).
2006 was a good year:

EFN-CANADA is now fully active. It is a Canadian federally incorporated not-for-profit association, with Rodney Anderson as President, and our good friend Dr. Patrick Moore (former founder of Greenpeace) as Honorary Chairman. See the new website of EFN-CANADA by clicking on the Canadian flag on http://www.ecolo.org). Download the presentation of EFN-CANADA (in PDF format) to inform your Canadian friends and see the great Board of Directors of EFN-CANADA! Many thanks to Rodney for his hard work in creating EFN-CANADA and for the lecture tour he organized in Ontario in June. A new revised and updated Canadian edition of the book Environmentalists For Nuclear Energy was published in 2006, on the occasion of our lecture tour in June. This new edition (in English) will be used as the original text for future translations in new countries.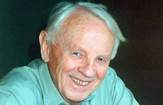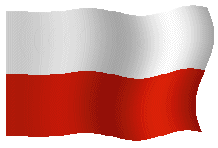 EFN-POLAND (SEREN-POLSKA) has also been created this year (in 2006) as an independent not-for-profit Polish association, incorporated in Warsaw. The high-profile Board includes well-known Polish environmentalists, and Members of the Polish Academy of Sciences. Dr. Zbigniew Jaworowsky is the President of EFN-Poland (see photo on the right). He is one of the world's best radioprotection specialist and the former President of UNSCEAR (United Nations Scientific Committee on the Health Effects of Radiation).

EFN-USA continues its growth, with members and supporters now in 26 American States! To make it easier for our members and journalists to join us, EFN-USA now has a new toll-free phone and fax line at: 866 445 0599 (add +1 in front of this number if you are calling from outside the US). Read the Minutes of the General meeting of EFN-USA.

Our web site is now translated in Russian, thanks to the good work of our local correspondent, Dr Alexander Akimov (M.D., D.Sc.). See the new website of EFN-RUSSIA. And the Russian edition of the book Environmentalists For Nuclear Energy is expected to be published in 2007.
EFN was created in 1996, therefore 2006 was our 10th anniversary.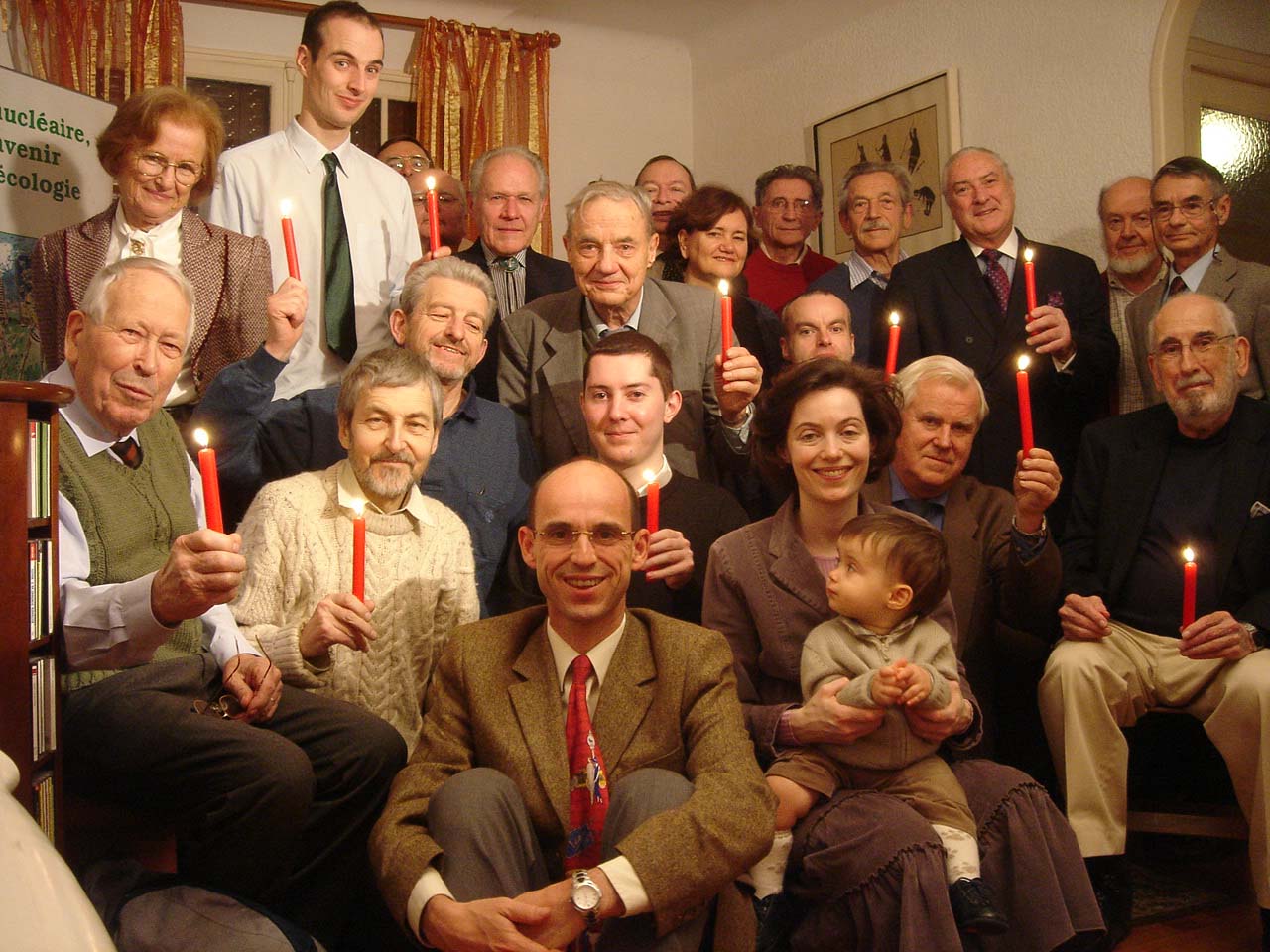 10 candles celebrating EFN's 10th anniversary, at EFN's annual meeting in Houilles on December 9th , 2006 (the photo shows some of the participants in the General meeting celebrating this anniversary, click on the photo to enlarge it).
See EFN's complete history year by year since it was created 10 years ago
For a good start in 2007:
- don't forget to read (and take note of) your meters on the morning of 1st January for your electricity, your natural gas, and the number of kilometers on your cars' counters. This will be useful to calculate your 2007 carbon footprint in case you want to join EFN's new carbon-reduction action group (CRAG). Many thanks to Robin Smith, one of our local correspondents in the UK, for his help in setting up this CRAG concept and for the great mind-opening action work he does to encourage carbon-reduction initiatives for individual citizens.
- in 2007, don't forget to subscribe or update your membership to EFN-INTERNATIONAL or to EFN-USA or to EFN-CANADA (you can also subscribe to any of the three or all three to support our activities in these areas).
We look forward to developing other national branches of EFN in new countries in 2007, especially in the UK, but also in other regions of the world. To help us in this regard, your support (perhaps in the form of volunteer work as a local correspondent or your donations) is absolutely necessary and will be most welcome, thank you in advance !
Click here for a free Christmas card which you can send to your family and friends (format JPG, 28 ko)
(use the "Save as" instruction of your navigator while viewing the card)
Or mention the following address in your greetings sent by e-mail to your contacts :
http://www.ecolo.org/z_greetings/SantaClaus.jpg


EFN - For complete and straightforward information on energy and the environment
To subscribe (or unsubscribe) to EFN's mailing list, go to EFN's web site: http://www.ecolo.org and click on "mailing list".
You may, with their approval, freely subscribe to the mailing list all those among your friends who would like to be informed about energy, the environment, and EFN's activities. To do this, just type their e-mail address above, and click the "Subscribe" button (with their approval).
To subscribe to our mailing list, the only condition is to share our point of view and to type in your e-mail in the box above. You will then be informed automatically of EFN's activities. This subscription is entirely GRATIS. EFN is a not-for-profit organization. It does not place any commercial advertisements on it's web site, and does not sell it's mailing lists to anybody. To help EFN continue its activities, inform the public, and maintain this FREE service, you can subscribe or make a donation to EFN-International. Your donations to EFN give right to a tax-credit in France (donation to not-for-profit organizations, the State refunds 2/3 of your donation as a tax credit). For subscriptions and donations intended for EFN-USA, click here (EFN-USA is a 501(c)(3) tax-exempt not-for-profit corporation in the USA). For subscriptions and donations intended for EFN-CANADA, click here (EFN-CANADA is a federally incorporated not-for-profit organization).
---
© EFN, 2006