EFN - NEWS

Newsletter of EFN

Environmentalists For Nuclear Energy

2nd July 2004
The end of the carbon age - participate in the debate on July 15th, 2004
This document is archived on the internet and can be consulted at the following address: http://www.ecolo.org/archives/archives-nuc-en/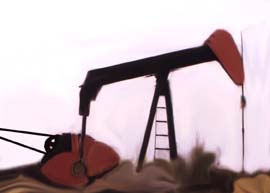 We live in the carbon age. Carbon fuels are an absolutely essential energy source in our lives. About 70 per cent of the world's electricity comes from coal, gas and oil, and we rely on oil to power nearly all forms of transport.
Can we sustain our carbon fuel use? Current global economic expansion is faster than expected, driving what the International Energy Agency says is the biggest increase in oil demand for 16 years. When oil prices rise because of economic expansion or security fears, we are forced to consider just how finite a resource carbon fuels are.
Burning carbon fuels releases carbon dioxide into the environment, which contributes to climate change. Will we decide to stop using carbon fuels because the environment can't cope or when the supplies of these fuels run low and become exhausted?
If we get to the end of the carbon age, will other energy sources be able to supply our ever-growing demand for power or will our standards of living need to change?
Join in an open discussion with leading experts about what the future might have in store for us as the end of the carbon age approaches. This unique event will be held in the UK in London on wednesday 15th July 2004, from 7:00 pm to 8:30 pm (GMT time).
If you can't make it to the event, why not watch it live over the Web? You can e-mail in your questions and comments in advance or during the event itself by contacting talk@danacentre.org.uk
Speakers at this event organized by the Dana Centre are:
Trevor Dooley (facilitator), journalist, utilityweek.com
Bruno Comby (via phone link), President of EFN (Environmentalists for Nuclear Energy)
Stephen Cook, Hydrogen Business Development Manager
Jenny Jones, London Assembly Member, the Green Party
Booking information :
This event is free but places must be booked by calling +44 (0) 20 7942 4040 or by emailing tickets@danacentre.org.uk .
Do not hesitate to participate live in this unique event, on July 15th, and tell your friends to do the same !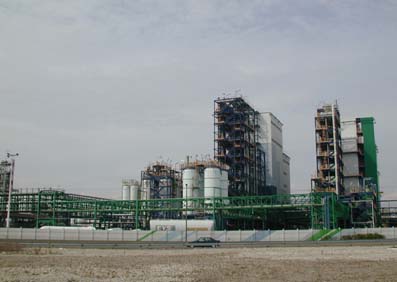 Watching the event live requires Windows Media Player v6.4 or greater. Windows Media Player is available for Apple Mac (OS 8.1 & greater), as well as Windows 95, 98, NT4, ME, 2000 and XP. Windows Media Player can be downloaded free of charge from http://www.microsoft.com/windowsmedia/download. It is also available on CD-Roms included free with many computer magazines.
What will we do and what will be our lifestyle when oil production starts declining in a few years. It is still time to act and prepare the transition to tomorrow's world? Think it over and participate in the debate !
Have a good day!
Ecologically Yours,
Bruno Comby
Founder and President of EFN


EFN - For complete and straightforward information on energy and the environment
To subscribe (or unsubscribe) to EFN's mailing list, go to EFN's web site : http://www.ecolo.org and click on "mailing list".
You may, with their approval, freely subscribe to the mailing list all those among your friends who would like to be informed about energy, the environment, and EFN's activities. To do this, just type their e-mail address above, and click the "Subscribe" button (with their approval).
To subscribe to our mailing list, the only condition is to share our point of view and to type in your e-mail in the box above. You will then be informed automatically of EFN's activities. This subscription is entirely GRATIS. EFN is a not-for-profit organization. It does not place any commercial advertisements on it's web site, and does not sell it's mailing lists to anybody. To help the EFN continue its activities, inform the public, and maintain this FREE service, you can subscribe or make a donation to the association.
---
©EFN, all rights reserved - Reproduction, use or distribution of these information, texts or images, without EFN's prior written approval, is forbidden